Toshiba Touchpad Not Working Solution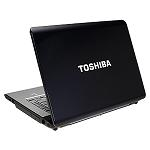 I have a Toshiba Satellite laptop, and sometimes the touchpad stops working out of nowhere. If your Toshiba touchpad is not working, and you're unable to move the cursor, follow the below instructions to fix your touchpad:
Turn Off the laptop.
Unplug the power cord and all the attached devices.
Remove the battery.
Press and hold the power button for 20 seconds.
Insert the battery again and plug the power cord.
Turn on the laptop and press F2 at the start screen to enter the BIOS setup.
Press F9 to reset the settings to the default.
Press F10 to save and exit the BIOS setup.
Your computer will restart, and your touchpad should be working again.
Comment below and let us know if it worked for you!