Configuring SPF on Virtualmin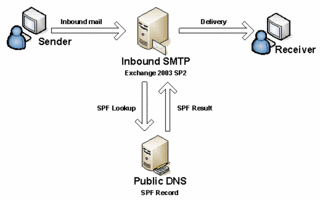 What is SPF?
Sender Policy Framework (SPF) is an anti spamming technique that detects email spoofing and verify the sender's IP address, thus allowing only specific server(s) to send on behalf of a domain.
Configuring SPF:
1- Make sure you have a valid hostname and it's resolving to your server's main IP.
2- To check or change your hostname, go to Webmin => Networking => Network Configuration => Hostname and DNS Client.

3- Add the below to your domain records as a SPF or TXT record.
v=spf1 a mx ip4:xxx.xxx.xxx.xxx ~all
Where xxx.xxx.xxx.xxx is your server's main IP address.
Do this for every domain name you have it hosted in your virtualmin.
The below flowchart shows how SPF works: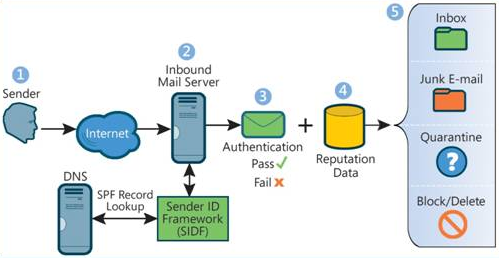 Question? Please leave a comment below!